simple control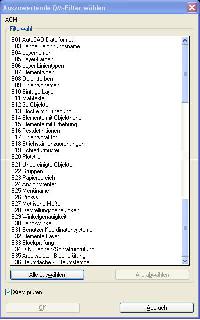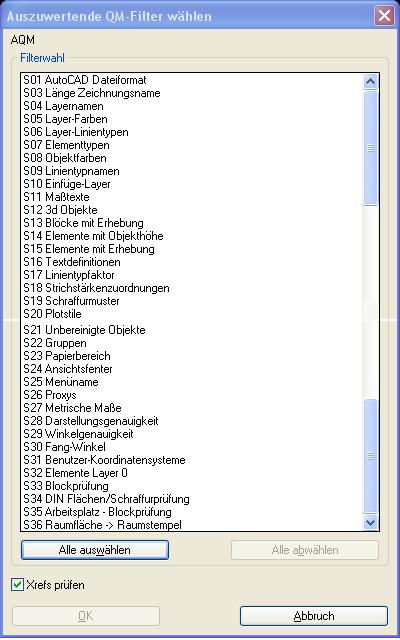 AQM tool for general quality control.
-Is the file format correct?
-Is the length of the file name correct?
-Are the layer names used correct?
-Are the colors of the layers the same?
-Are the layer line types used correct?
-Are only approved CAD objects used?
-Have object colors been used?
-Do the line types correspond to the permitted ones?
-Have block references been inserted on impermissible layers?
-Are measurement text overrides available?
-Were 3D objects used in the drawing?
-Were blocks with elevation inserted?
-Have drawing elements been provided with an elevation?
-Have drawing elements been provided with an object height?
-Were invalid text styles used?
-Are all line type factors in accordance with the specifications?
-Do all line widths correspond to the specifications?
-Were only permissible hatch patterns used?
-Has a valid plot style been defined?
-Has the drawing been purged?
.Are there groups in the drawing?
-Have layouts been created?
-Was the viewport saved?
-Are proxy objects present in the drawing?
-Was the drawing created in the correct unit of measurement?
-Is the display accuracy maintained?
-Is the angular accuracy maintained?
-Has the catch angle been changed?
-Were user coordinate systems saved?
-Are there objects on the layer'0'?
-Do all allowed blocks have the expected attributes?
-Do the surface polygons correspond to the DIN specifications?
-Do the work center polygons match the room assignment?
-Did the room polygons match the room stamp specifications?