DesignCenter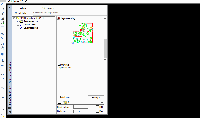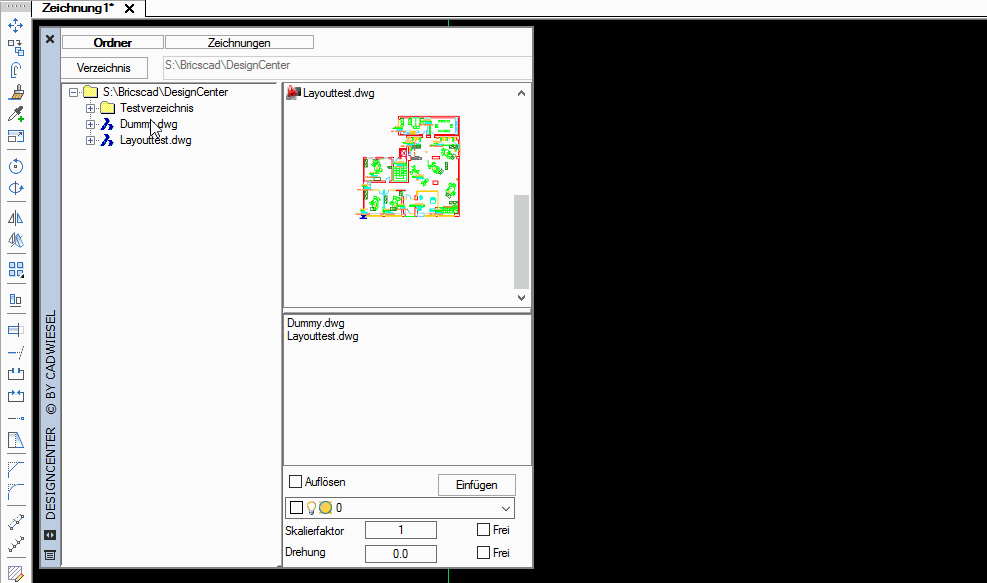 DesignCenter V4.8.2 for BricsCAD
This palette application is modeled after Autodesk's DesignCenter. Unlike the BricsCAD drawing explorer, this palette can remain open permanently and parallel to the drawings. Blocks, layers, line and text styles, and many other contents from other drawings can be inserted into the current drawing. A 3-part display with a preview window, a directory tree and a directory content display makes it ideal for use as a block library.
Click on picture for animated
representation
The selected entries can be conveniently inserted into the current drawing
by drag'n drop or double-click.
New since Version 4.4 is the Integration of a search field dialog. It is now possible to search whole directories for occurrences of search terms like block names, Xrefs, all styles etc. within the drawings.
Runs from BricsCAD V15 only PRO and Platinum Editions.
The OpenDCL runtime is required download >>