Linking Block References to Each Other
With this tool it is possible to link two block references. It does not matter whether the two block references are in the same drawing or in different drawings.
There are many possible applications for this program, be it the linking of cable paths where a fuse can be linked to a consumer, or the linking of a block representing furniture in a drawing with a component in a suitable detail drawing and much more.
The program has a functionality that allows the user to simply click on a linked block reference and the linked counterpart in the same drawing is immediately displayed via zoom and blinking marking. If the counterpart is in another drawing, it is opened, zoomed to the linked block reference and additionally marked by a flashing border.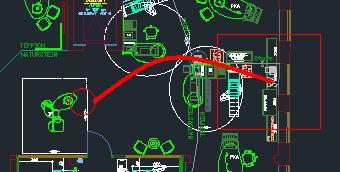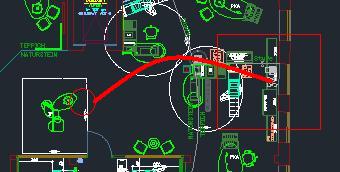 Linking of 2 block references from different drawings